Coming up
Americana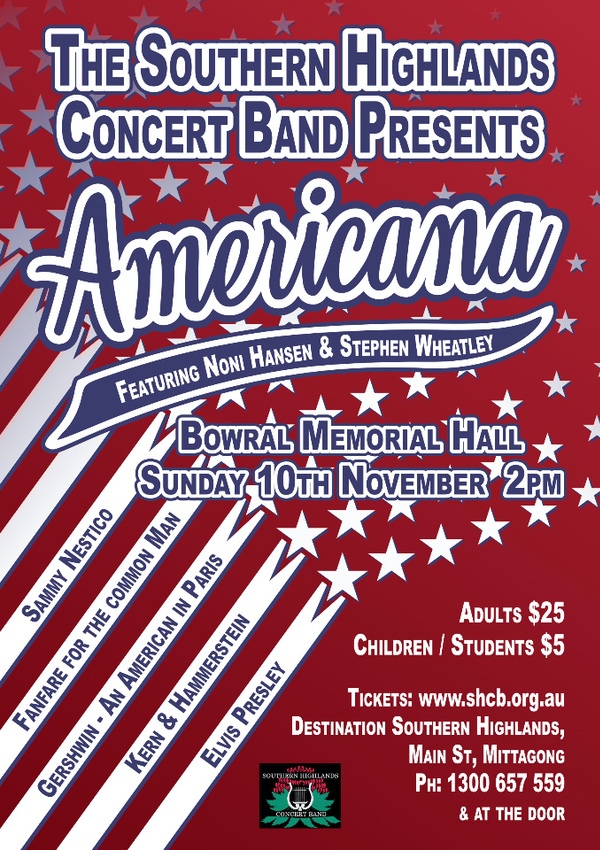 Our Americana concert celebrates the music of the country that has dominated much of the modern world. The energy of a hybrid nation of migrants, refugees, slave and indigenous peoples, combined with the abundant resources and potential of the continent, found expression in many new and exciting musical forms. From the blues and spirituals of the African slaves and their descendants, through the rhythms of jazz and the advent of musical theatre and on to the rock 'n' roll revolution that stormed the world from the 1950s, there can be little doubt as to the significant roll America has played in the development of music over the past 150 years
No one concert could possibly do justice to the wealth of musical gems that have come out of America, but we have included a number of iconic compositions that pay tribute to the many great composers and performers of American music, and which reflect the diversity of this extraordinary musical heritage. You will hear well-known compositions from Stephen Foster, George Gershwin, John Philip Sousa, Leonard Bernstein among others, as well as songs associated with legendary performers, such as Doris Day, Elvis Presley and Marilyn Monroe. Americana is a concert of barnstorming showstoppers and rousing melodies that will provide a fitting salute to America's enormous contribution to modern music.
Our last concert of the year
featuring Noni Hansen and Stephen Wheatley as vocalists.
---
Some memories of the Family Concert 2019
Photographer Ron Craig